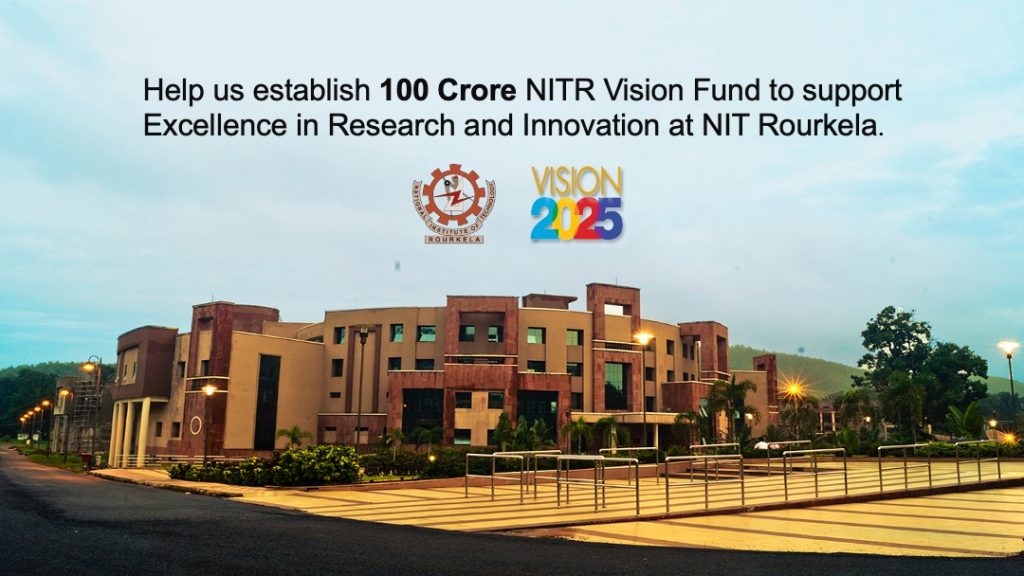 NIT Rourkela (NITR) global alumni have come together to establish NIT Rourkela Vision Fund (NITR-VF), with a target to raise INR 100 crores, to support NITR's pursuit of global excellence in engineering, research and innovation, in a sustainable way.
NITR-VF will play a crucial role in the overall transformation of our alma mater into a world-class institute by focussing on the following pillars, as laid out in NITR Vision 2025.
Cutting Edge Research Output
World Class Faculty Pool
Student Success, Training & Career Planning
Industry Engagement & Entrepreneurship Ecosystem
Brand and Image Revitalization
Individual alumni and alumni batches can champion NITR Vision related projects and create a legacy for themselves.
NITROAA NITR Vision Committee
Dr. Sarat Mohapatra (1970), Dr. Ashutosh Dutta (1985), Dr. Prasant Mohapatra (1987), Mr. Sreehari Reddy (1991), Mr. Manas Panda (1992)
Contact: nitr.vision@nitroaa.org
CB
Catherine Bland
$2,060.04
This donation is a matching gift made by Marmon Holdings, Inc. in recognition of the original donation made by our employee, Anuj Gaur.
AG
VM
1992 Batch Legacy for NITR Excellence
PD
YA
SM
1992 Batch Legacy: NITR Research Excellence
MP
RS
SD
SM
MP
1992 Batch Legacy for NITR Excellence in Research & Innovation
SB