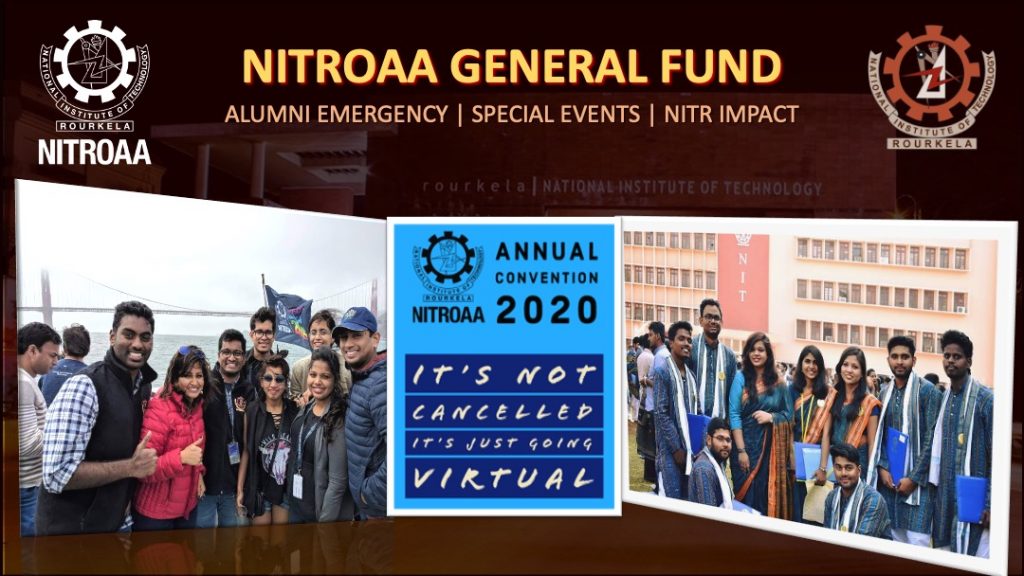 NITROAA General Fund supports various stop gap and emergency activities related to NITR and its alumni.
Alumni Emergencies, such as medical, legal, financial.
Alumni events and webinars.
Emergency assistance to NITR students and institute.
All expenses are approved by NITROAA Board.
To a wonderful Virtual Convention 2020
For Virtual Convention on behalf of AdyarKitchen.com
Have a successful virtual convention 2020.