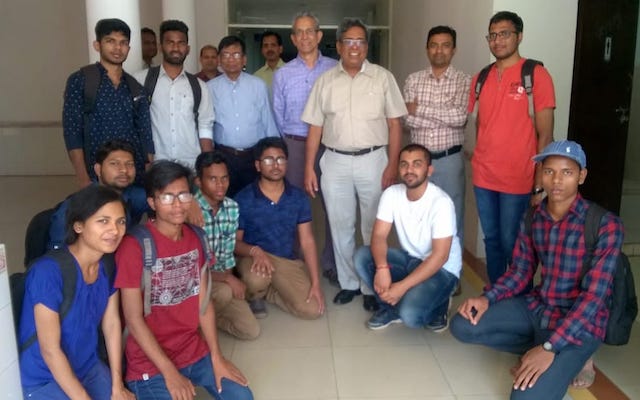 NITR STUDENT SCHOLARSHIP
$393,196
of
$300,000
raised
Sponsor: NITROAA
The average cost for an undergraduate per semester is close to Rs. 1 Lakh, including tuition and boarding expenses. This puts a big financial burden on the students. A number of student find it difficult to continue with the four year degree program and end up dropping out without completing their degree.
The Student Scholarship Endowment supports deserving students, who have financial hardship, complete their undergraduate studies at NIT Rourkela.
Student Scholarship Goals
Pays Rs. 40,000 per student for each semester
Scholarship for 26 students each year
Endowment of Rs. 2.7 Crores ($400,000)
How can you help?
Donate generously to support deserving student
Click Social Media icons to spread the word
HP
This donation was deposited into NITROAA Bank account on 10/27/2022
DK
DD
Donated $25,000 to set up one time named scholarship in his and wife's name, September 2022
GK
Donated $100 each during May through September 2022
IR
Donated $100 each in May through September 2022
BS
Donated $100 each in April through September 2022
SK
SS
Sharmistha Sengupta
$100.00
SD
Donated on 1/13/22 and company match on 2/16/22
BS
GK
IR