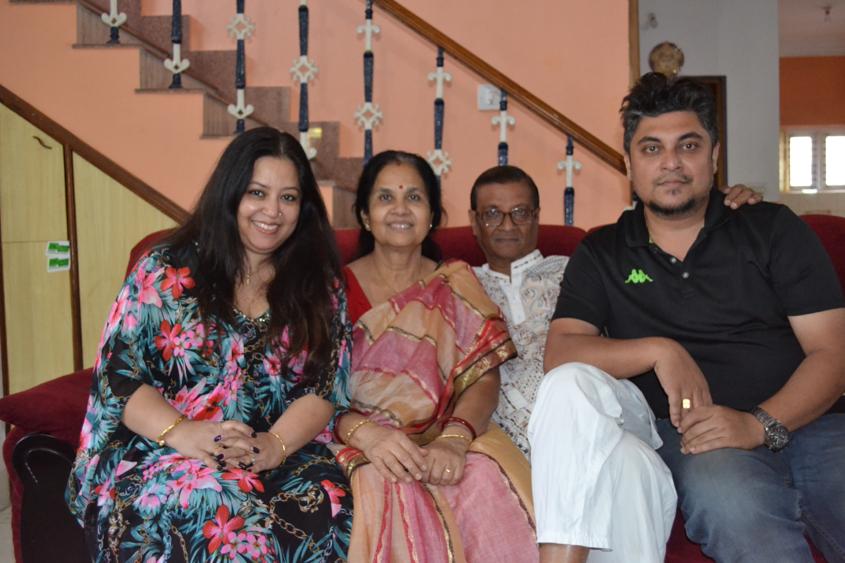 SAIKAT SENGUPTA MEDICAL EMERGENCY
Thank you to all our donors, we have met our fundraising goal.
Dear NITR Alumni and Friends
This campaign is concluded after the fundraising goals were met. Saikat's family has conveyed their heartfelt thanks to his batch-mates and college-mates who stepped forward to support him in the time of need. Here is a message from Saikat's sister
I wanted to share my feelings and what my family feels. Cannot imagine the amount of dedication and effort each and everyone of you are doing for my brother. This is a miracle that I got to see. My parents are eternally grateful to all of REC guys. I did not know you all loved my brother so much. So much love that he is experiencing now has given him strength to fight this disease. God bless all of you!❤ – Anu Basu
We would like to thanks all donors (350+) who have contributed to this campaign. We would also like to thank NITRAA and NITROAA alumni organizations' executives for their support and guidance.
We request you to have Saikat and his family in your prayers for his surgery and recovery. If you are in Bangalore, and would like to help with local logistics, please feel free to reach out to us.
Thank you
Saikat's Friends & Batch-mates
Anjani Jha (1999), Piyush Swain (1999), Sidhartha Mohanty (1999), Saikat Dey (1997), Maneesh Shahani (1997), Santanu Behera (1998), Abhijit Merve (2003), Parimal Killarikar (2003)
Ure Maare Maare Maare – Alisha Baba Ho!
AS
Amit Srivastava
₹5,000.00
Buddy - Good to see your fighting spirit. Get well soon dear !
rk
SC
Sambit Chaudhury
₹5,000.00
Have belief and faith. You will be recovered by grace of god !!
DK
PS
Transaction ID IMPS 003511330167
HR
HARI SHANKAR Ramamurthi
₹5,000.00
SC
PD
SM
MS
A
Wish you speedy recovery .
AM